Welcome to the River Belle Inn
Healdsburg's most unique lodging on the Russian River
Open, safe, spacious, time for some relaxing fun!
Updated COVID-19 policies:
* First and foremost ..... please maintain a 6' social distancing, (very easy here as we have lots of room inside and out). If you are within the 6' bubble, please put on the mask, simple and easy ..... :)
* All rooms and all public areas have gone under our strict enhanced deep cleaning and disinfection process as prescribed by the CDC. We will continue this process daily as well.
* All guests, staff, and public persons entering the Inn will be required to submit to a quick temperature check if by your choice or you show symptoms of any sickness or well being, a self hand sanitizing, and of course, no more hugs and handshakes.
* All guests still have the five location choices for breakfast, and to assure as much separation as you require for your comfort zone.
* All guests can enjoy our numerous public spaces without other guests interactions if they choose. As we have large open garden areas, front and rear, river lawn terrace areas, upper and lower yard, our Music Room, River Room, covered porch, etc.
* All rooms have their own separate individual air/heat units, so no communal air in your room.
We do appreciate you choosing us in this future recovery time and are diligently working to make sure your time spent here with us at the River Belle Inn will be as stress free, comfortable, relaxing, and fun as possible.
So cheers to that future glass of red on the river terrace!
Thomas, Mitzi, the RBI Staff, ......... and of course Mia!
---
Relax by the river with us and enjoy that special glass of red in Isabelle Simi's grand estate home dating back to 1875.
Our unique Russian River riverfront property is close enough for a nice quaint stroll to the plaza (six blocks), yet provides an endless list of exclusive amenities that make our guests feel truly special and at home here.
The River Belle Inn provides a world class Inn that offers a combination of fresh cuisine, one of a kind surroundings, professional staff services, an overall experience that will leave you saying this was one of our "Best of Times" vacations.
Through our 12 suites, happy hours, made to order breakfasts, and river views, we assure that your RBI Experience is the best it can be!
What to Expect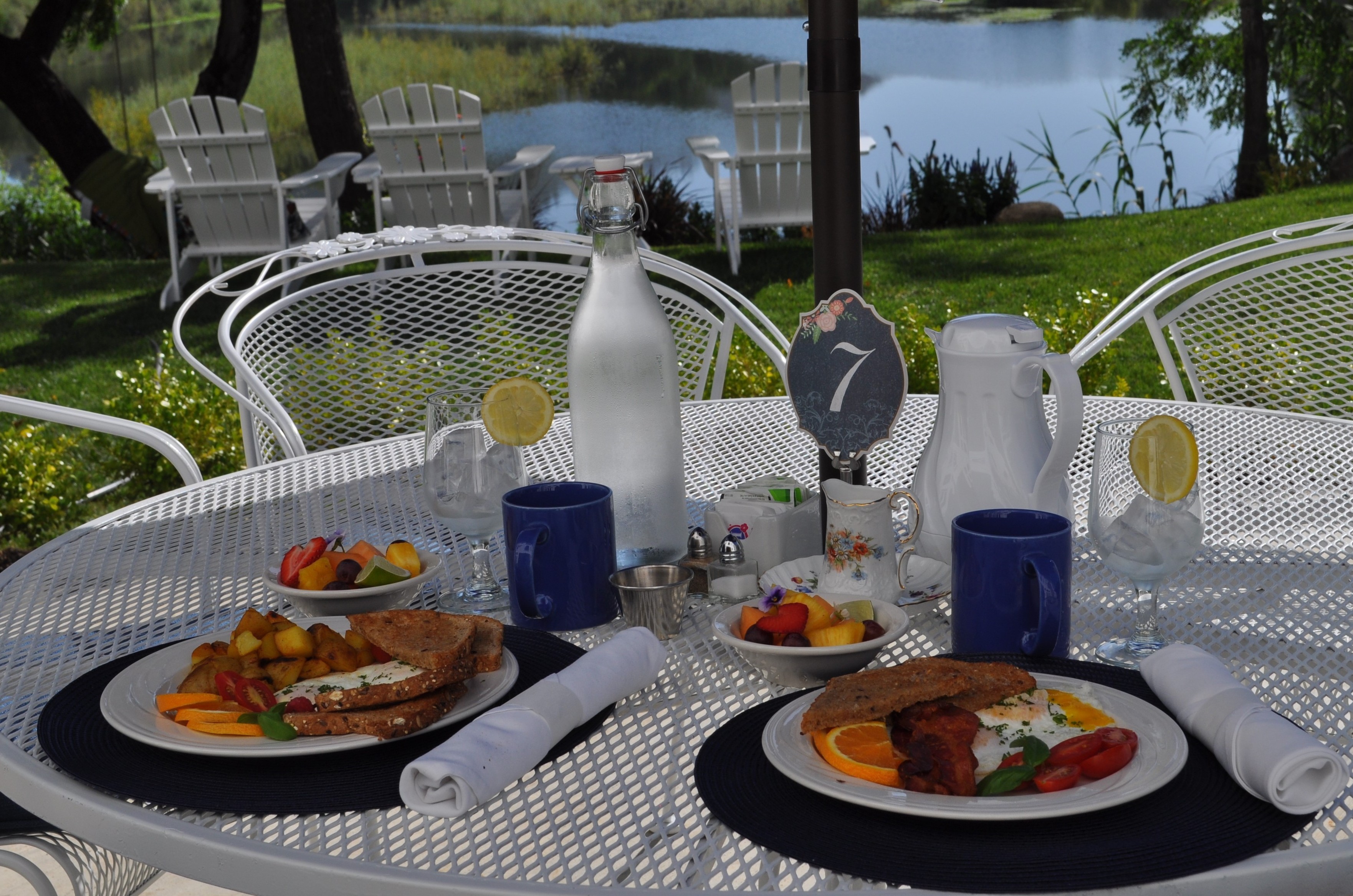 Our unique history, location, and comfort allows our guests to experience the best of Healdsburg. Whether you enjoy activities on the river, riding bikes through the vineyards, or tasting the local wines we are here to help you enjoy your visit.

Amenities Include:
Private river access
Free Wi-Fi
Farm to table breakfast
Morning river patio dining
Room service option
The Belle's Happiest Hour(s)
Complimentary Wine / Microbrews / Food
En suite rooms
Fireplaces and soaking tubs
Air-conditioned
In room nightstand charging stations
Handicap accessible
Smoke-free
Free on-site parking
Weddings
Business Conferences
Book Now
---
The RBI Experience begins here!
---
SUBSCRIBE
Subscribe to our newsletter and be the first to learn about our seasonal promotions and special deals.
By clicking "Sign Up" I agree to the Terms of Service.
GUEST REVIEWS
We strive to provide an exceptional level of service for every guest!
Read Reviews