"River Belle's Barrel Tasting Weekends Special"
"Sunday Night Free Night or 10% Weekend Stay"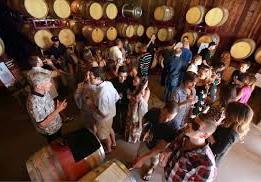 "Great stays either ways!"
"10% Off of any two night stay on either Barrel Tasting Weekend"
and/or for the serious tasters
. "Sunday Night is Free Night with any two night weekend stay on Barrel Tasting Weekend"
Fine Print ; one or the other, no combining of these two specials ............. :)
specials are subject to availability at time of booking
Cheers! ................
.Contact Front Desk for Specials Pricing ; 707-955-5724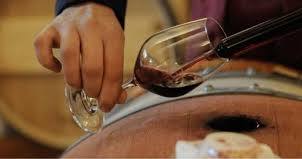 Let's get your serious wine tasting goggles on! ...............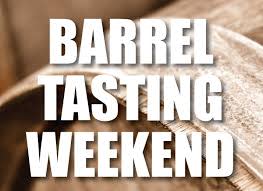 RBI's April Fools Day thats no joke ......... 25% off!
Yes, for any reservation that includes April 1st or is only the 1st, get 25% off!
No, the sky is not falling ........ only our rooms price for April 1st!
Any reservation booked for the 1st or that includes the 1st is elgible for 25% off of our website posted rate!
Nothing else, pretty simple!
Cheers!
Contact the Front Desk to apply this discount when booking.
707-955-5724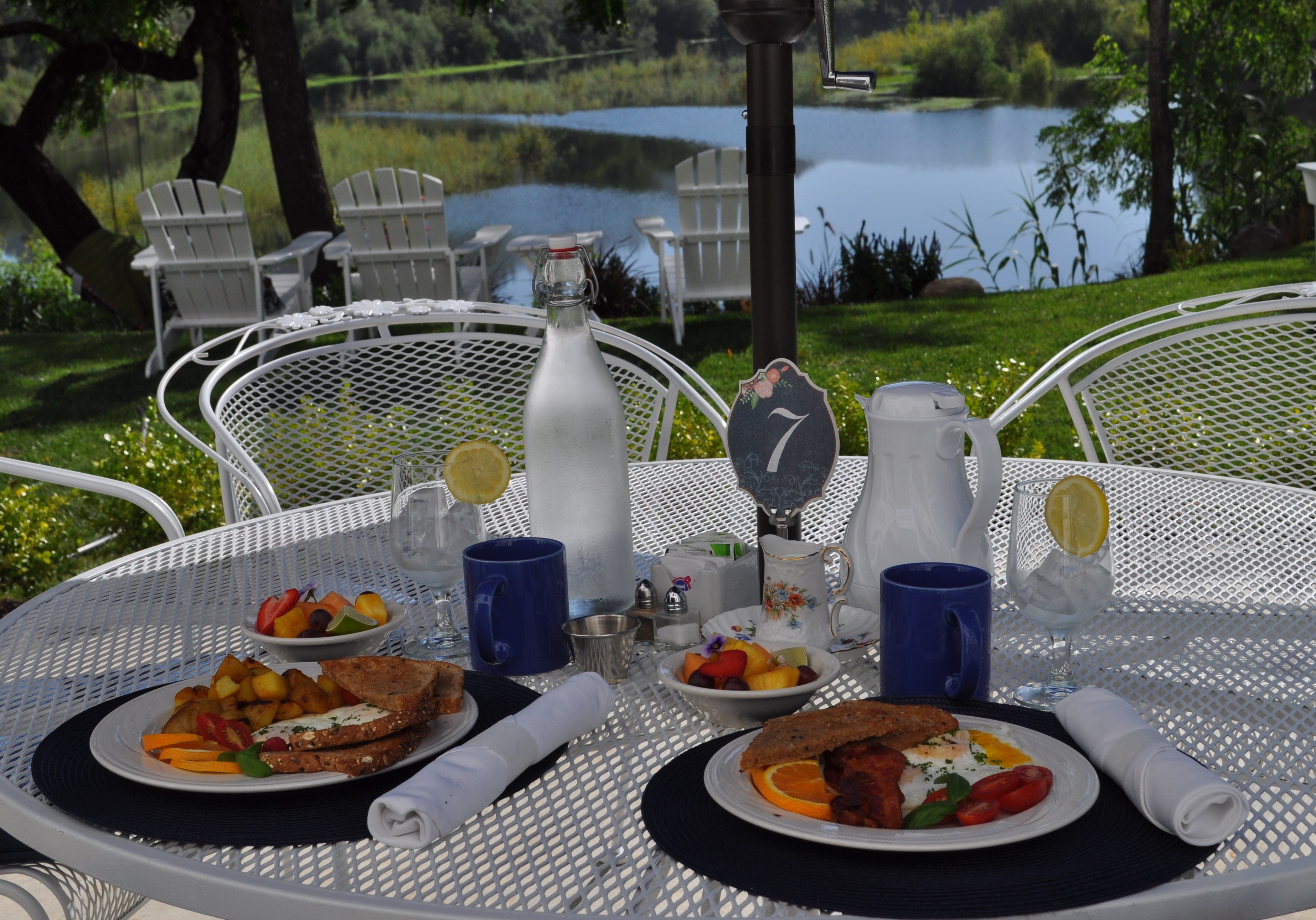 "Belle's Annual Easter Brunch for the Mums" ...... Sunday - April 21st
the wonderful traditional brunch for Easter Sunday at the Belle!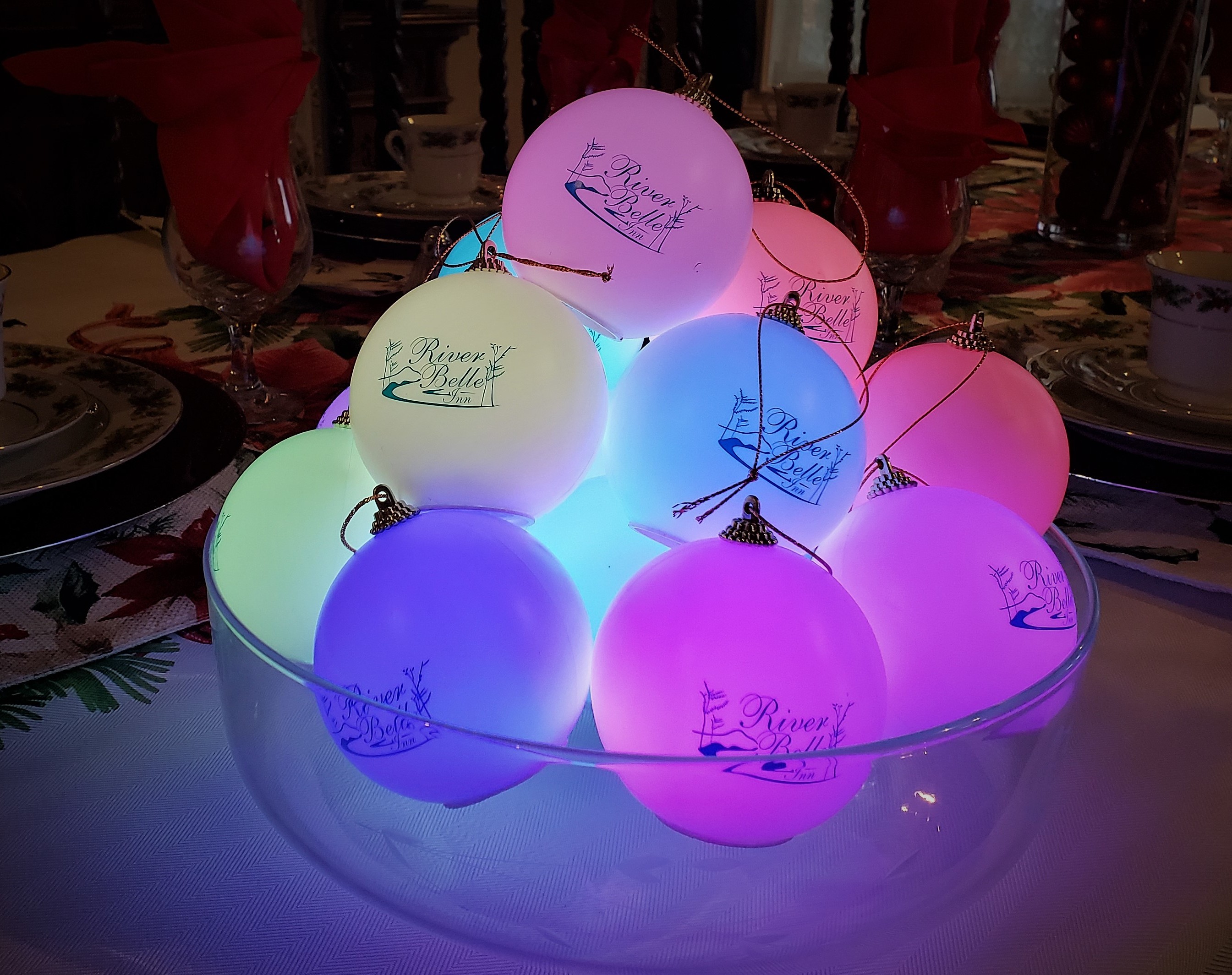 Easter Sunday stay is our Annual traditional Easter Sunday Brunch. Served from 9:00 - 12:00, you'll be immersed in our festive Easter decorated River Room and enjoy our special brunch menu items and delicious drinks out on the river lawn.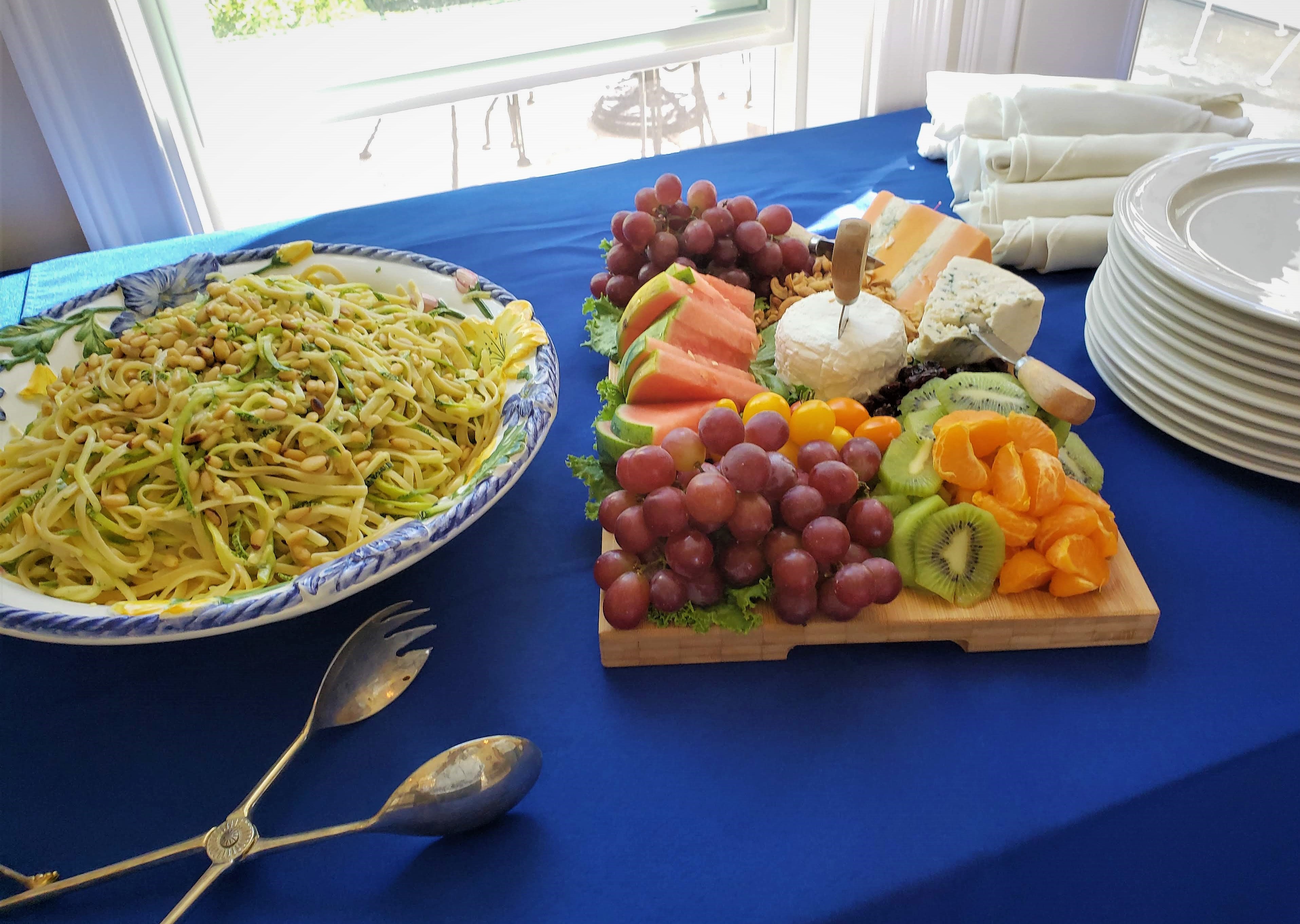 Champagne / Mimosas / Bloody Marys / Fresh Squeezed California Orange Juice / Fresh Hot Coffee / Hot Tea with Honey / Citrus Waters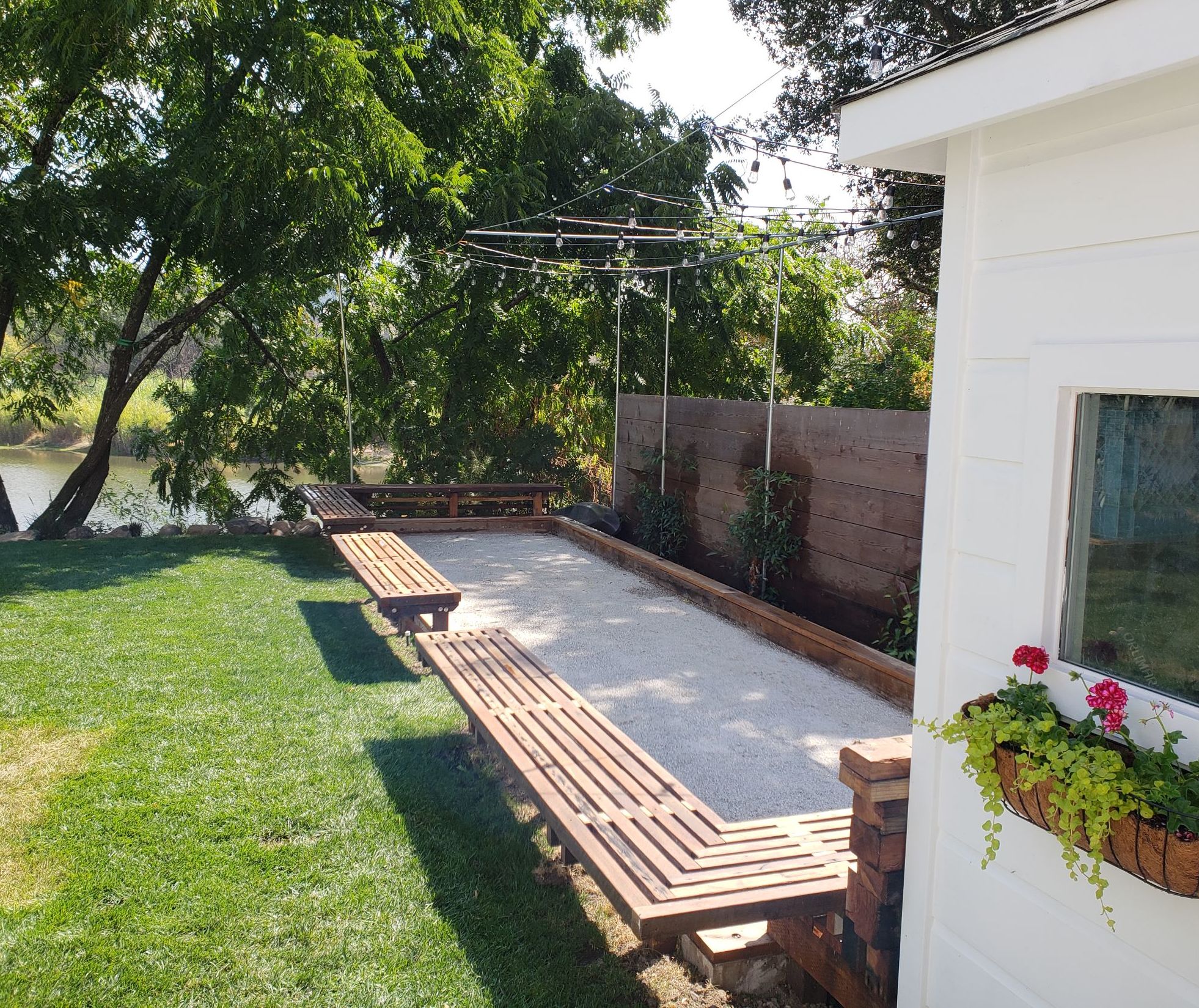 Yes ..... our annual Easter Sunday Bocce Ball Tournament !
get your "pallino" on!
River Belle Inn Annual Taditional Easter Sunday Brunch 2019 Menu :
Entrees :
Traditional Easter Sunday Glazed Ham ; locally sourced, thank you Big John's !
Belle's Belgian Waffles / RBI Chocolate Chip Pancakes / Spinach Quiche
Strawberry Creme Cheese Crepes / Proscuito-Pesto Breakfast Strata
Sides :
RBI Hash Browns Delight / Bacon / Smoked Salmon on Toasted Baguette
River Fruit Parfaits / Coffee Cake / Walnut Bread / Mom's Cinnamon Rolls
Drinks :
Champagne / Sparkling Wines / Mimosas / Bloody Marys / Coffee / Tea
RBI Fruit Smoothies / Fresh Squeezed California Orange Juice
Desert Special :
............ to be announced soon!
bon appetit ! on the first day of spring, Easter Sunday !!
Easter Sunday Ham / Homemade Pastries / Fruit & Veggie Bowls / Prosciuto-Pesto Strata / Mimosas / Smoked Salmon on Toasted Baguette / Bloody Mary ........... yum yum yum!
....... relax into a "late check out" as well of course!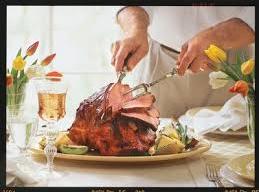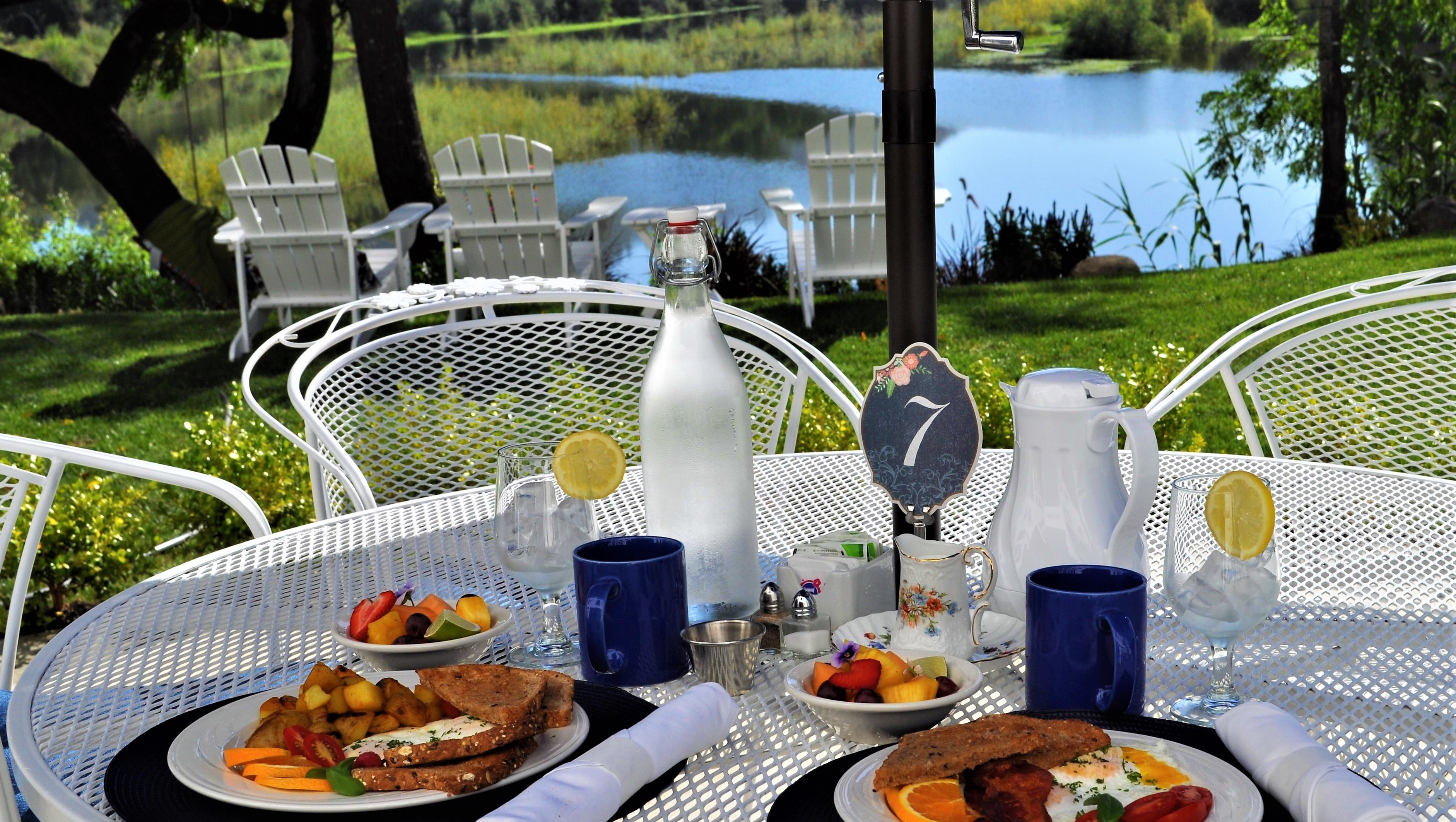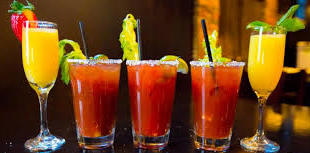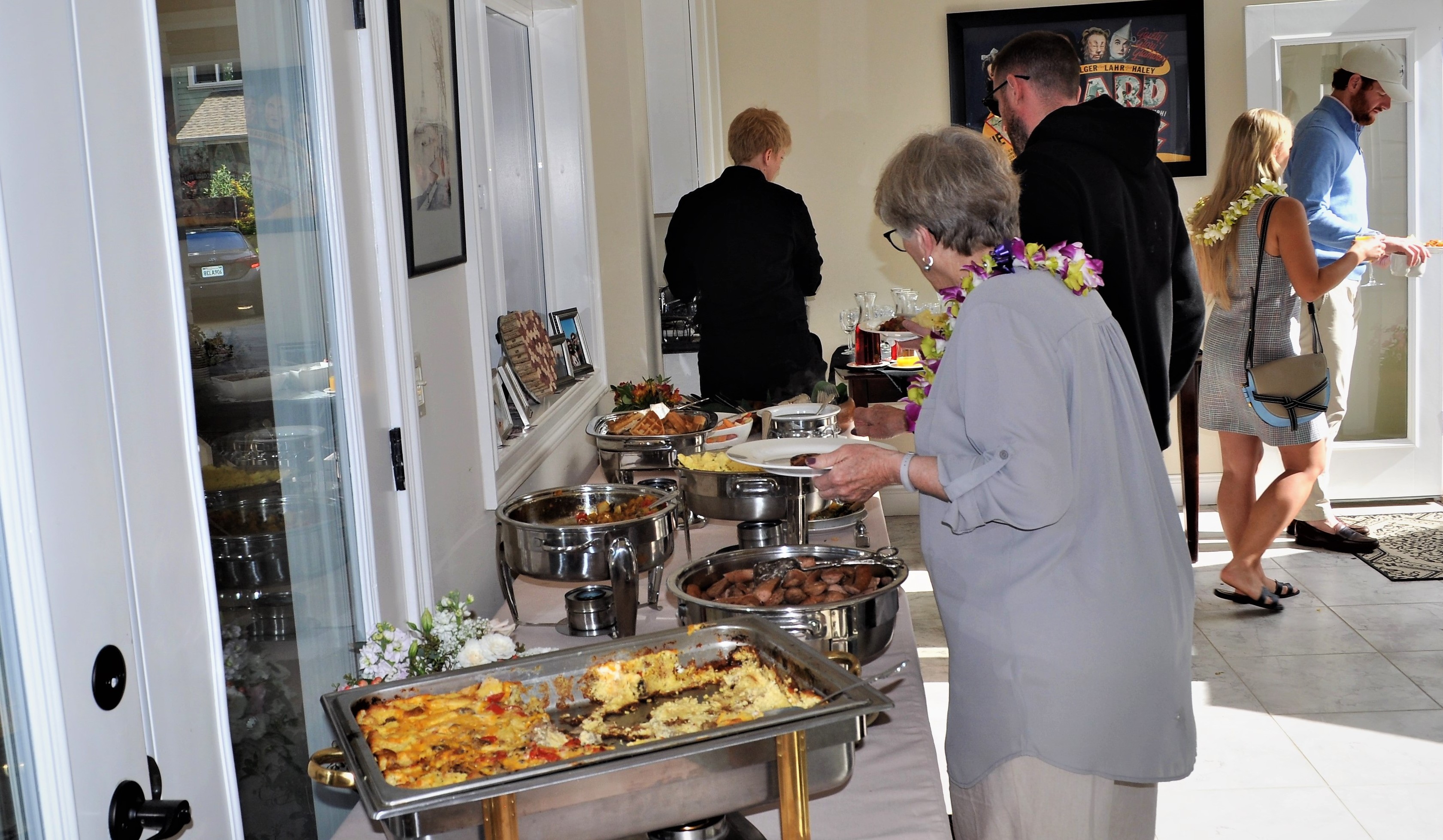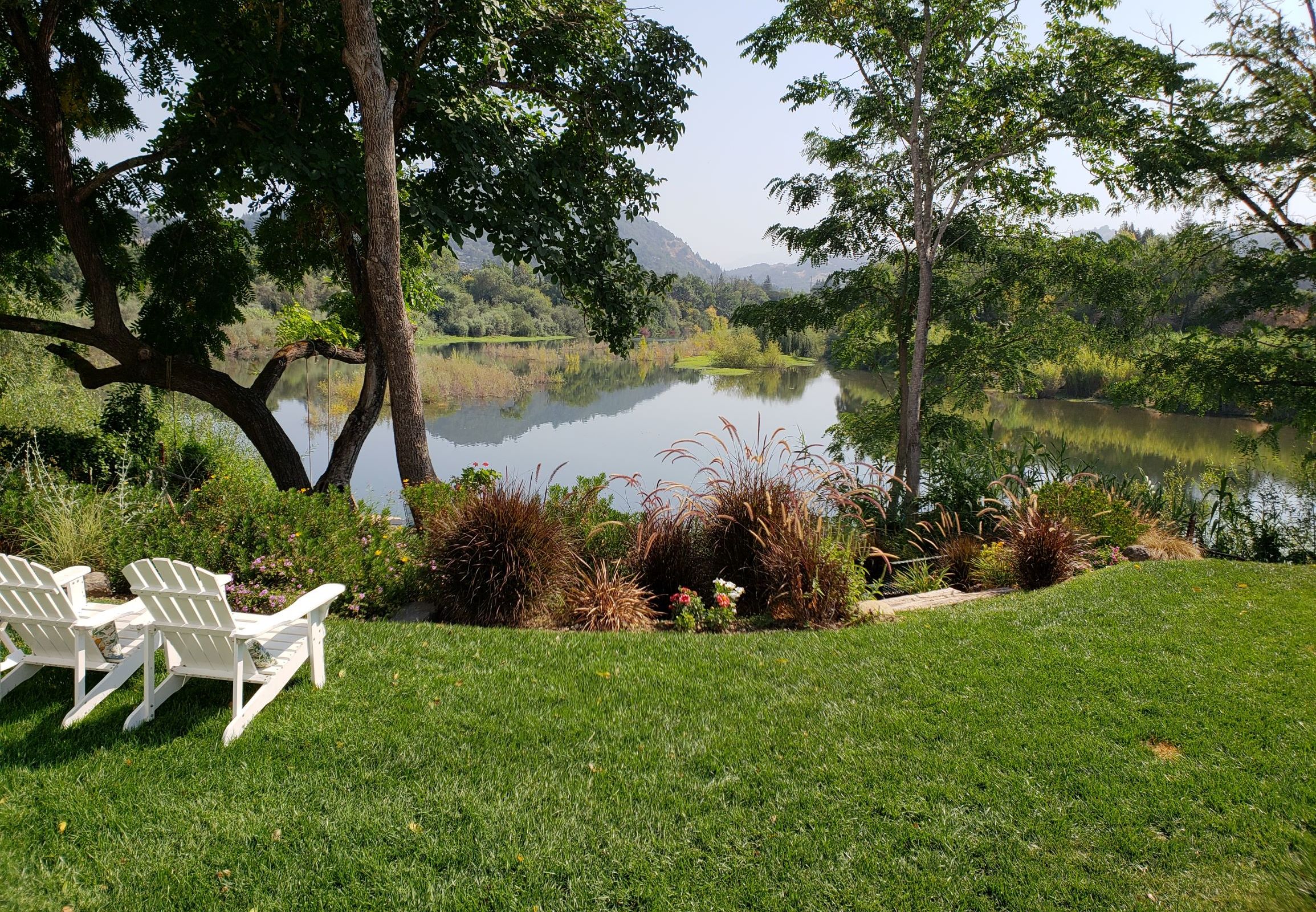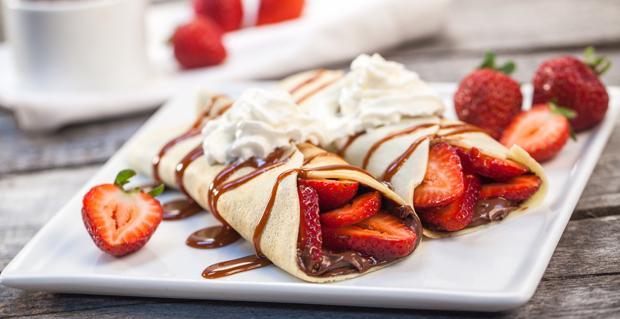 The Belle's Annual Sunday Brunch Party is $ 75.00 per room which has been already added to all Saturday/Sunday, April 21st, reservations.
Each Reserved Room has the additional option to invite two additional off site guests for the same price of $ 75.00 per person.
Limited space for this event so book early to be sure of your attendance.
Just a great way to bring in the spring season on the Russian River in Healdsburg here at the River Belle Inn!
RBI"s Dead Week Specials 20% off
....... yes, liven up to our additional 20% off for super savings
No need for the stress of finals here! Let us all remember those days gone by with a nice relaxing few days at the River Belle Inn.
We have taken the following already reduced midweek stay prices and are offering you an additional 20% off our website posted prices.
Only two requirements and they are here and not in the fine print. Just book a minimum two night stay during the below designated Dead Weeks and book directly through the front desk for the additional 20% off pricing.
Belle's Upcoming Dead Week Nights :
February ; 24th, 25th, 26th, 27th, 28th
March ; 24th, 25th, 26th, 27th, 28th
April ; 1st, 2nd, 3rd, 4th
May ; 19th, 20th, 21st, 22nd, 23rd
June ; 9th, 10th, 11th, 12th
July ; 7th. 8th, 9th 10th, 11th
The Front Desk ; 707-955-5724
........ good one, time to relax now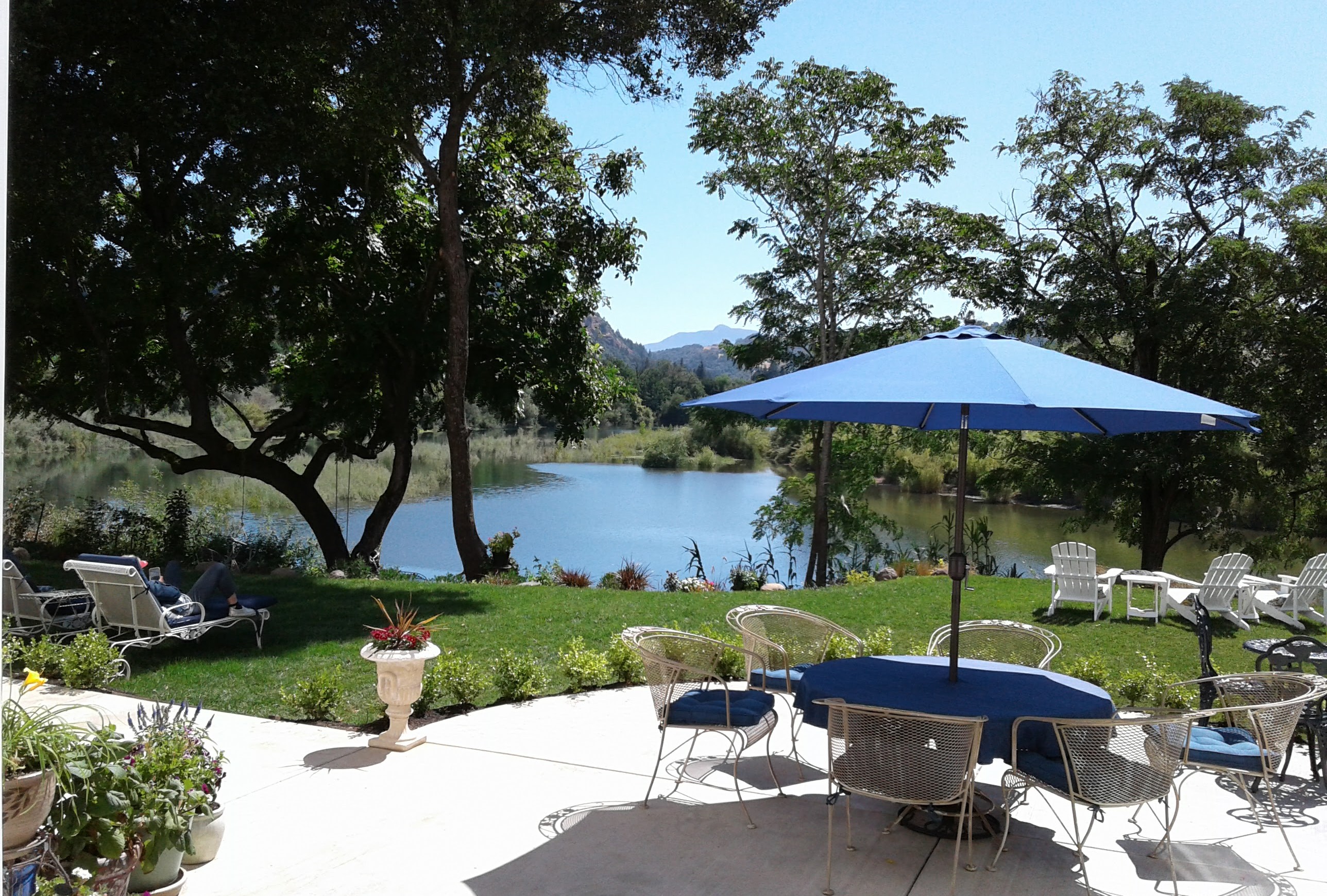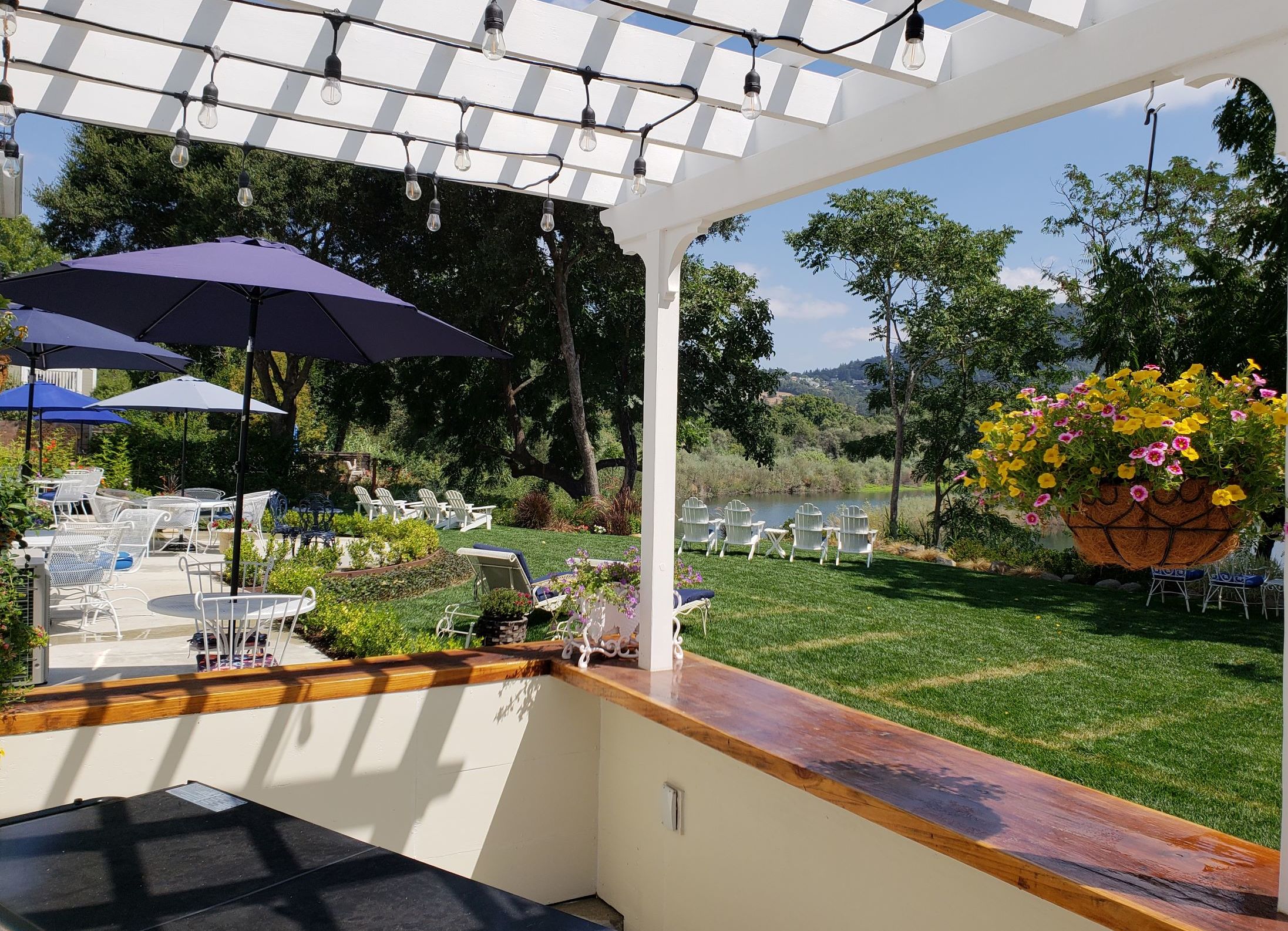 20% Off our website posted price !!!
Crowds? What crowds ? ........ this is midweek baby!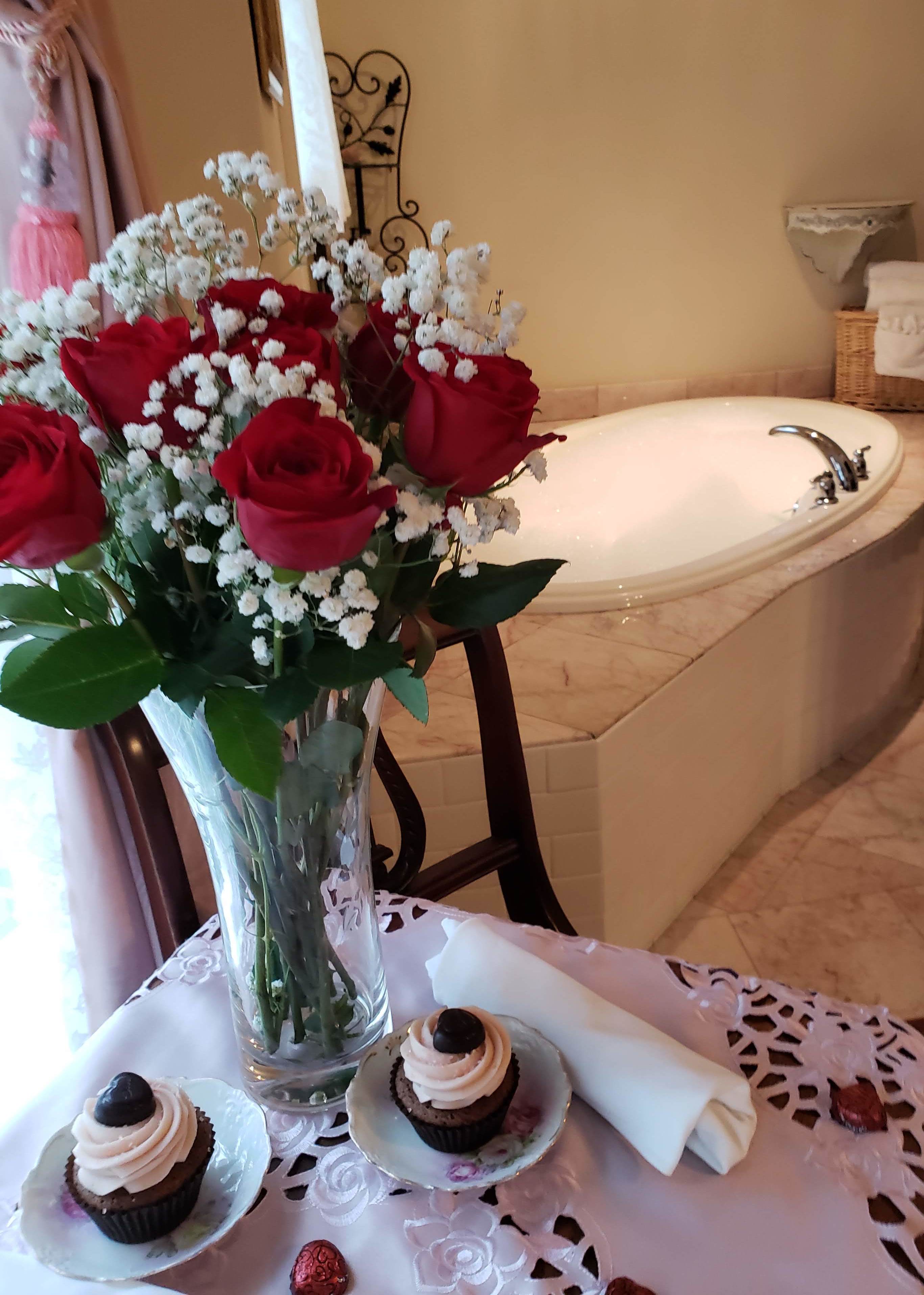 No crowds, easy stop ins on wineries, restaurants, shops .......
easy / relax / plenty of time / remember to breathe !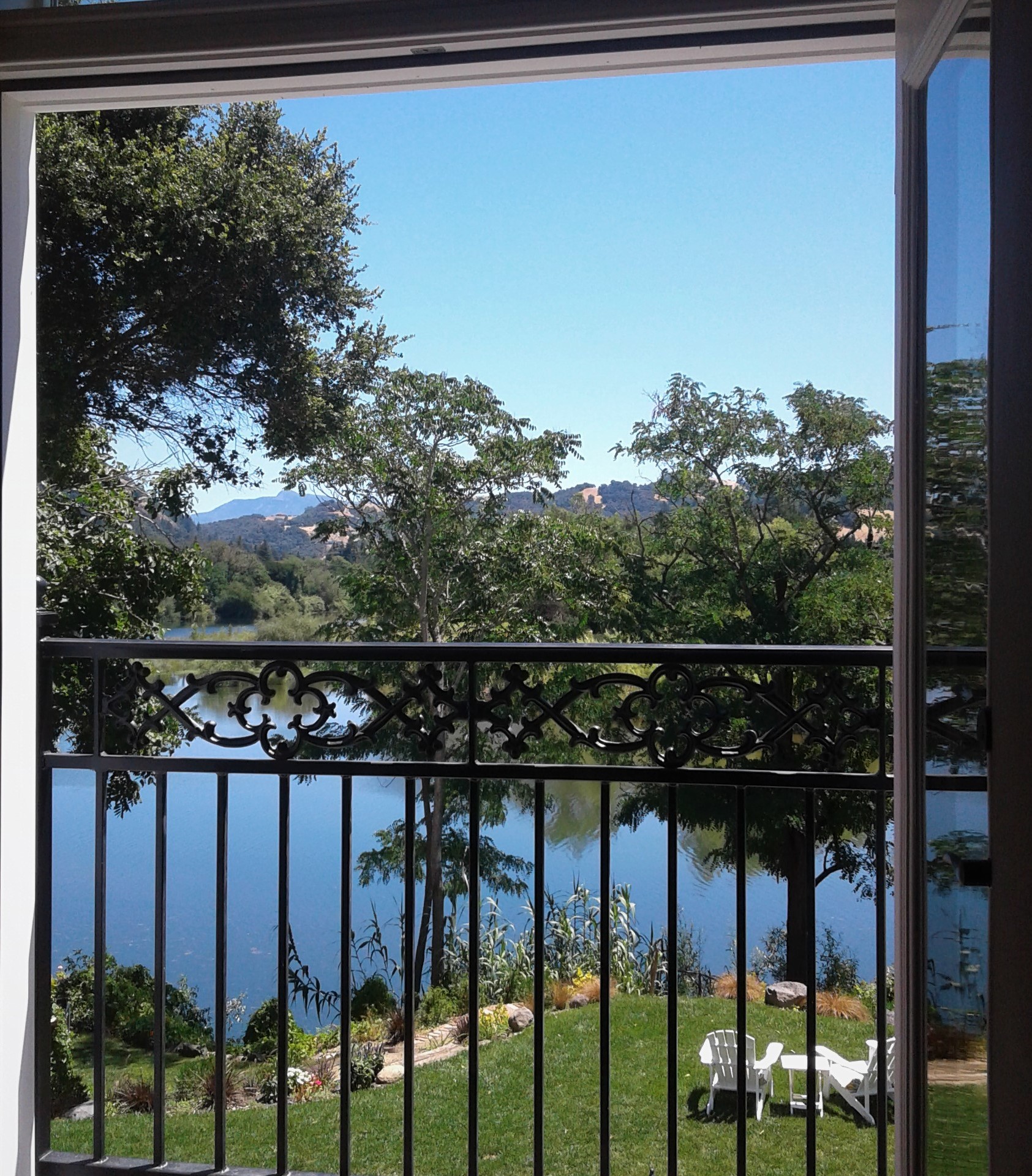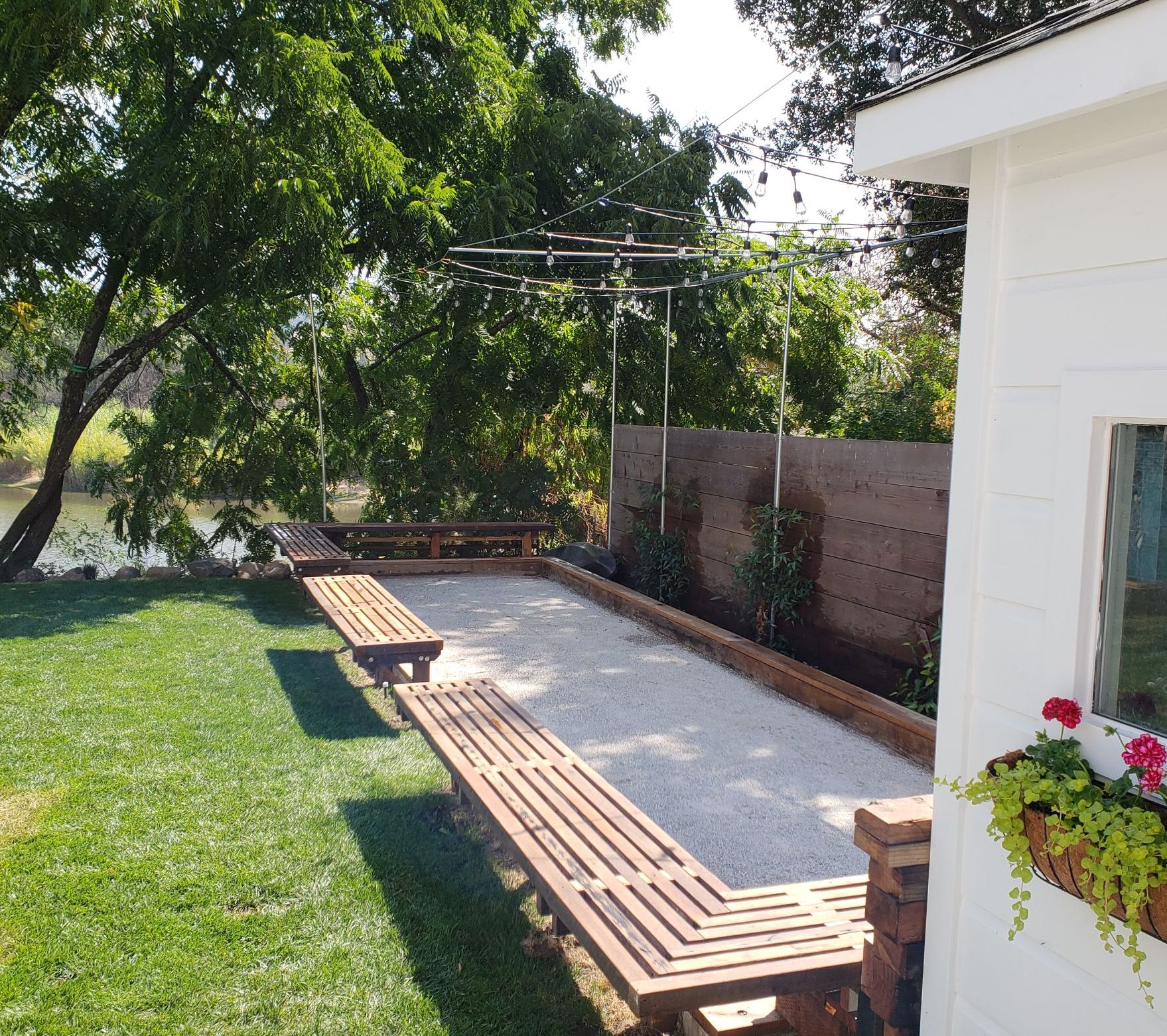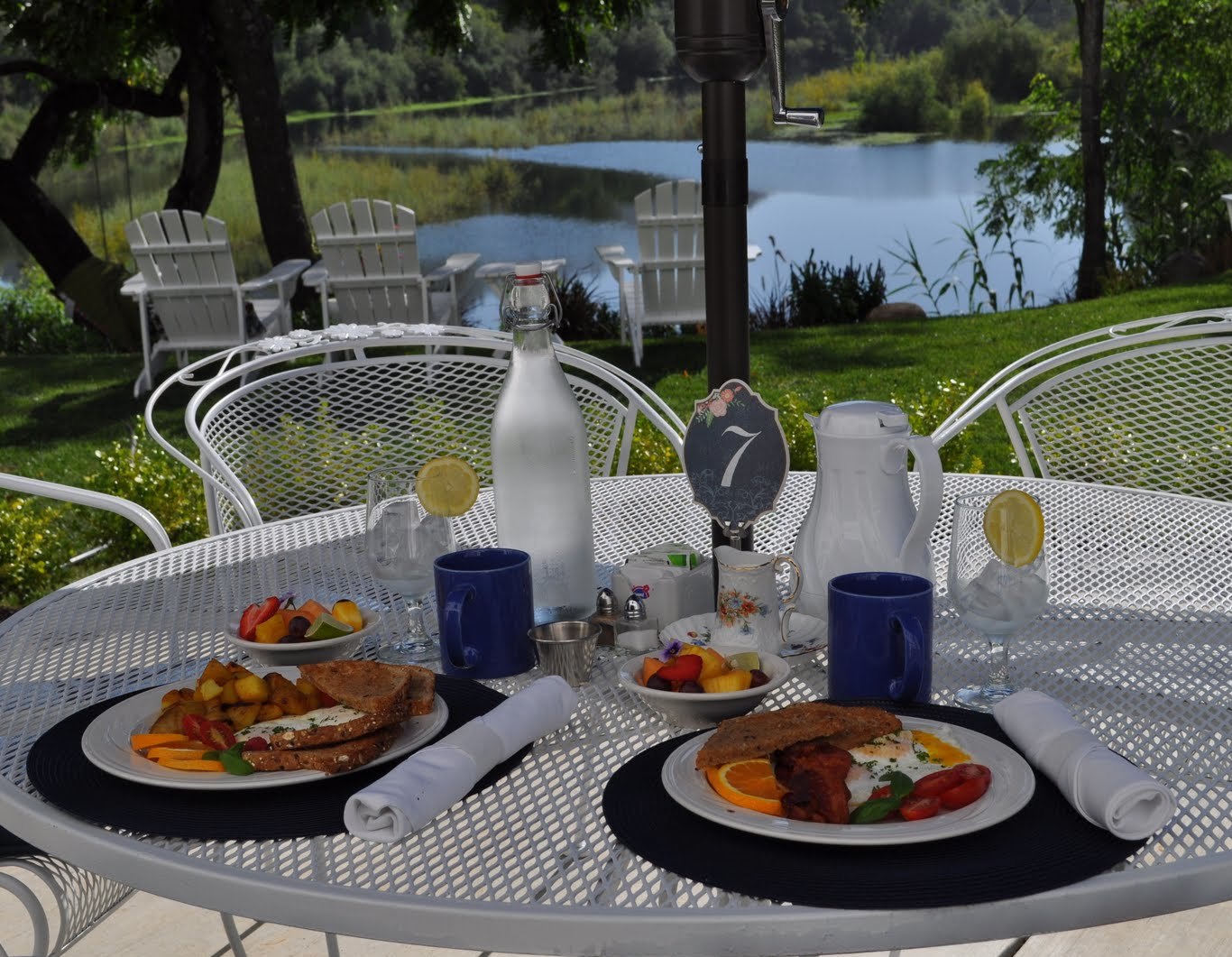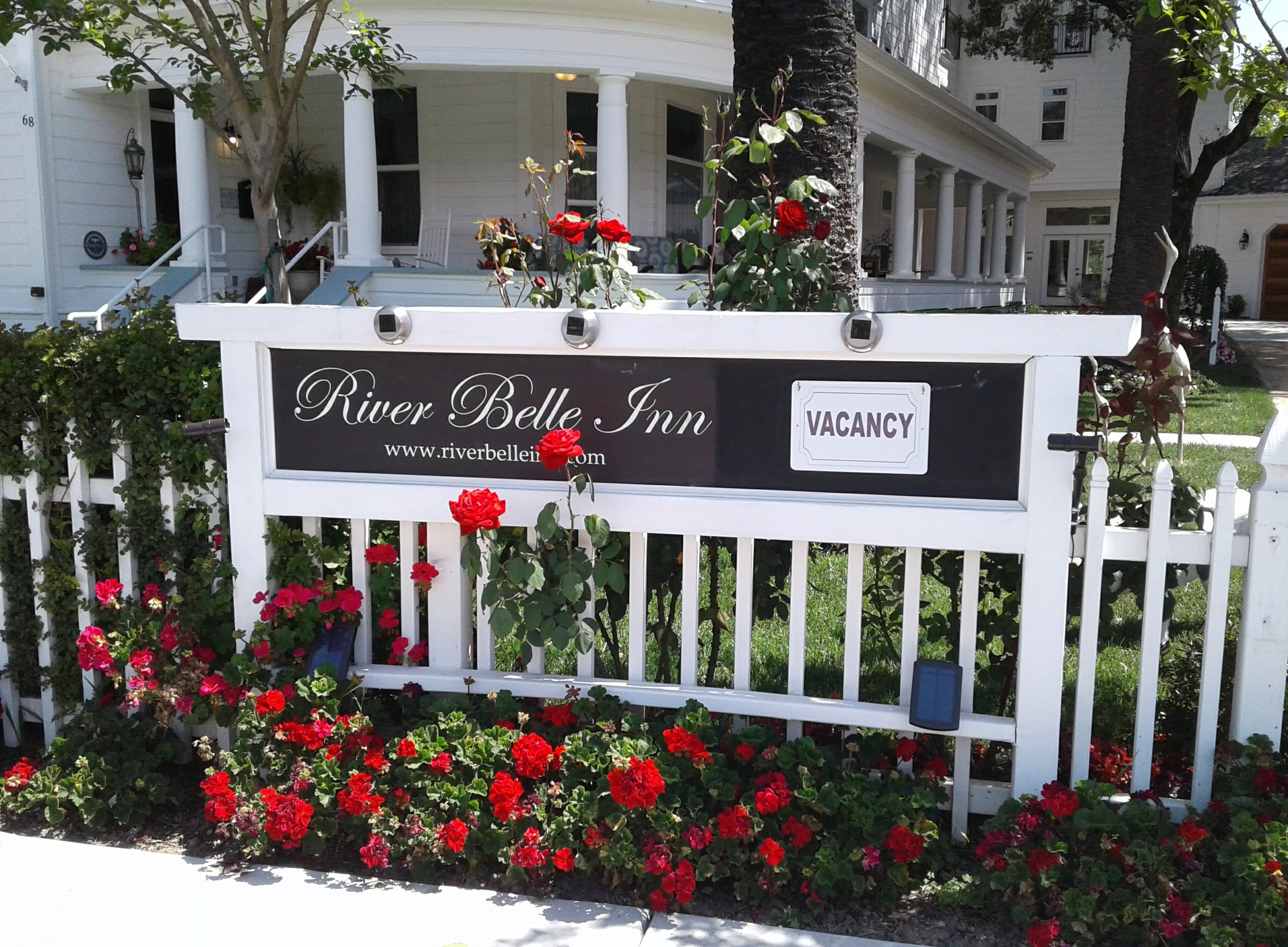 Belle's Exclusive Wine Tour Packages
includes: morning wine class, chaffeur/transportation, 3 wineries, delicious lunch
Check in to one of our beautiful suites, get a good night's rest. Start your day on with a delicious gourmet breakfast, preparing you for a fun filled day in wine country. Post breakfast enjoy a 45 minute, region specific, wine seminar, and tasting with our in house sommelier. Then depart to visit three wineries where you will experience; vineyards, barrel cellars, winemaking, and tasting. A gourmet picnic lunch will happen mid-day at one of the picturesque wineries. Then we will head back to RBI for Happy Hour featuring a pouring by a Sonoma County Winery.
Pricing : $ 150.00 per person
Class Times : 9:30 - 10:15 : Tour Bus departs at 10:30, estimated return here at the Inn at 4:00.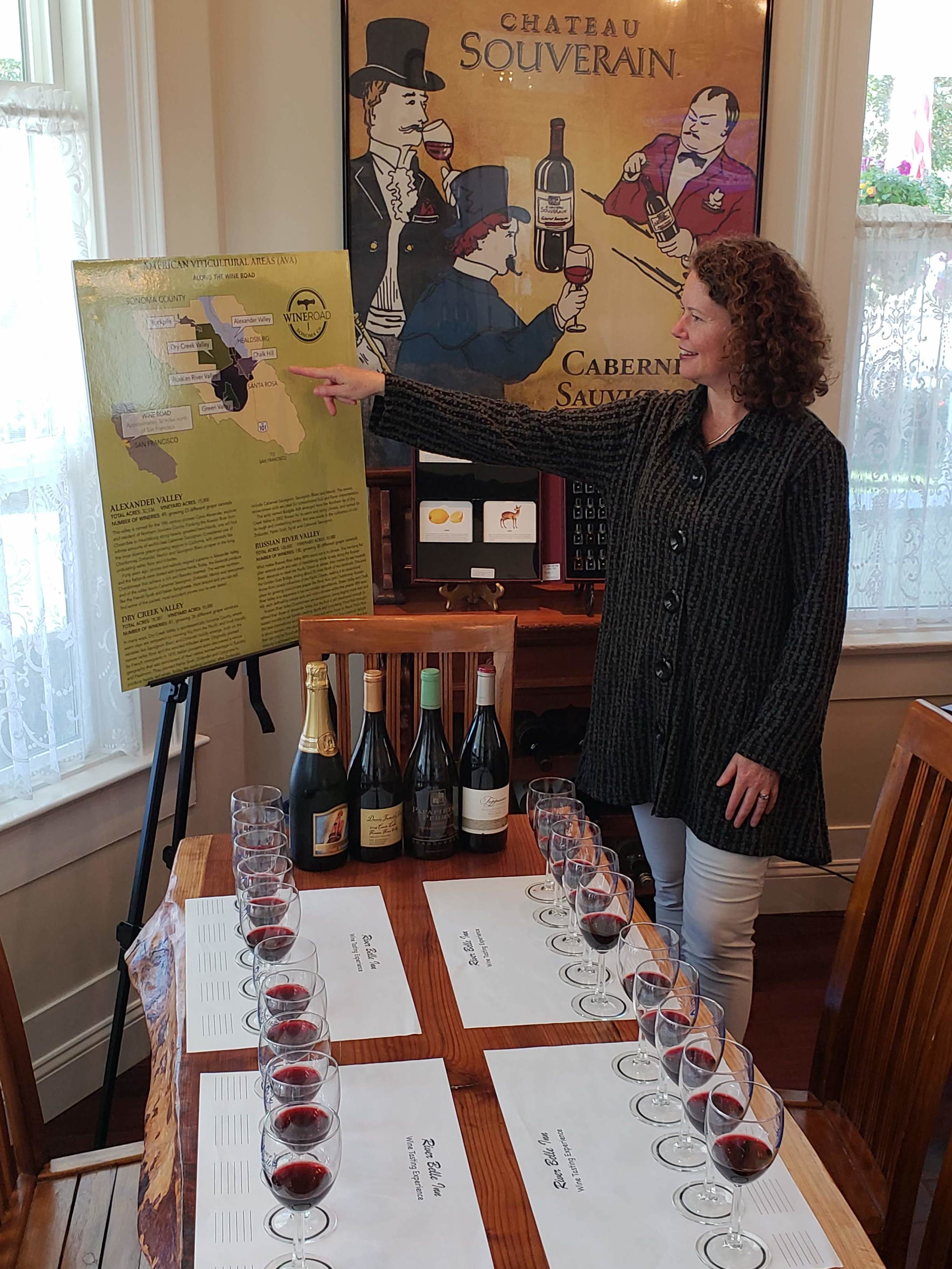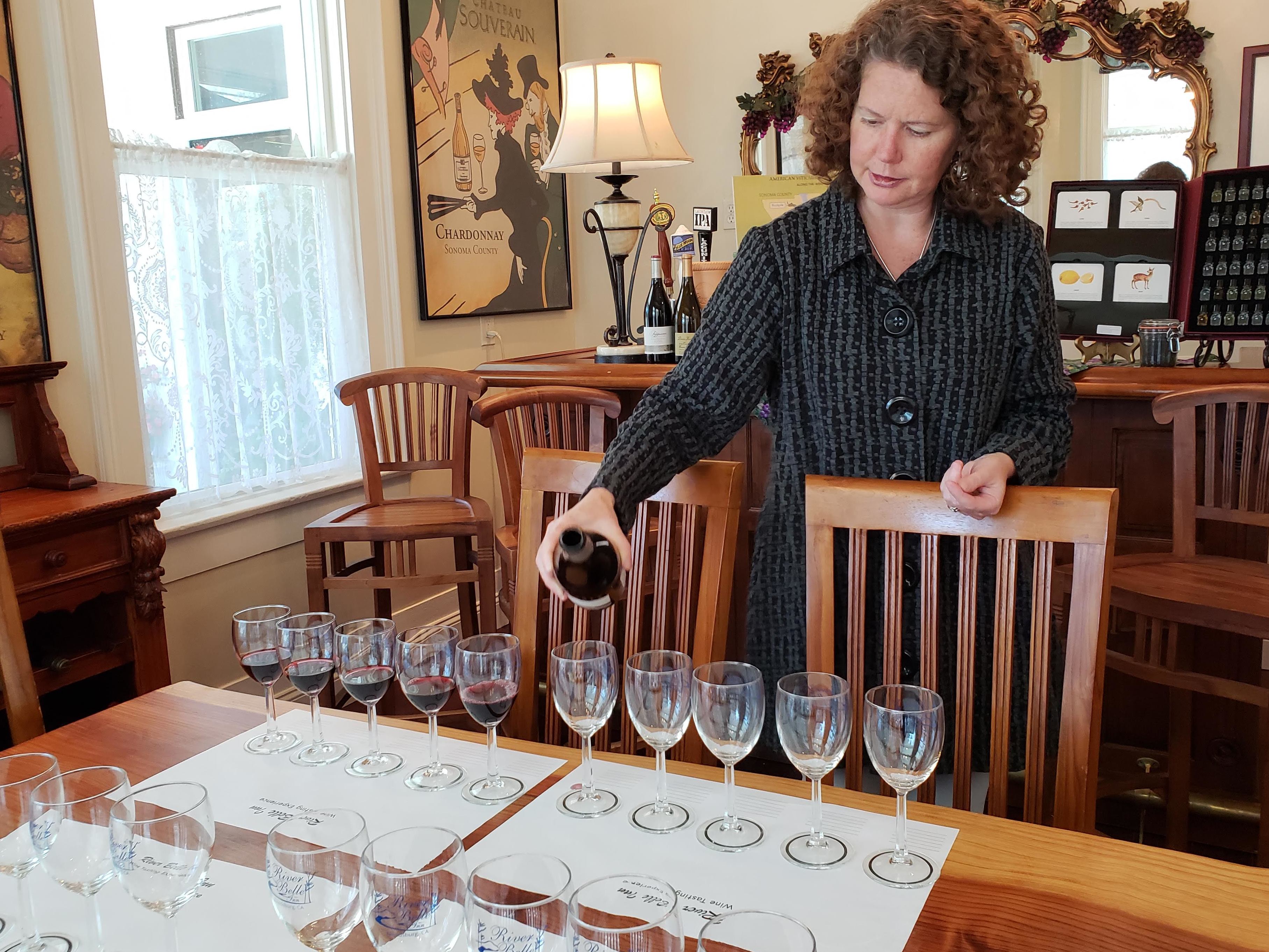 Upcoming Wine Tour Dates
Weekly Tours starting April 4th.
Let us know what dates work for you and we can check availability too.
Call the Front Desk to reserve space on this wonderful local tour and class
707-955-5724
Note ; Minimum Class & Tour requirement of six people.
Cheers!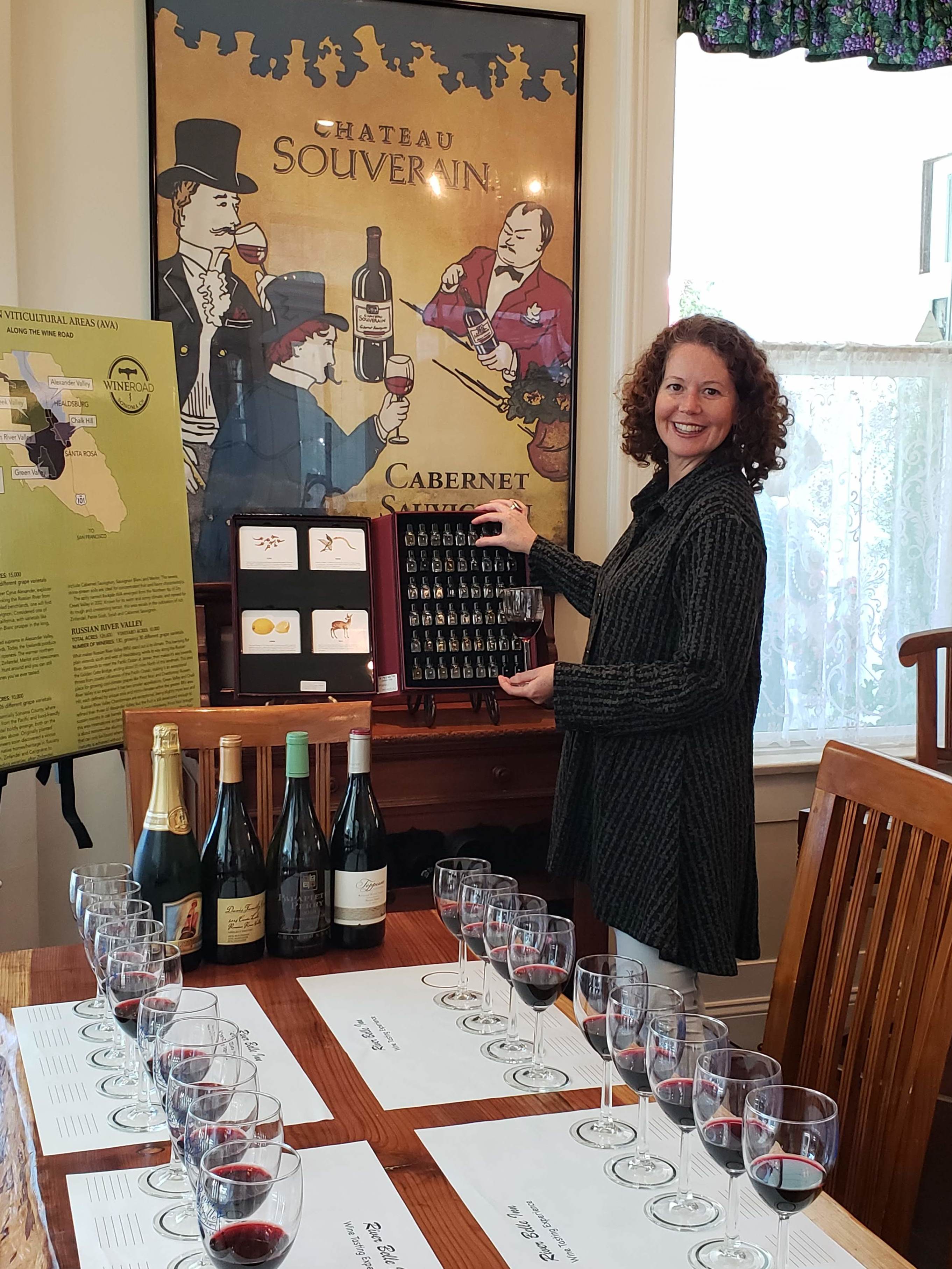 "Grapes of Healdsburg" Package
Ease into some serious tasting .......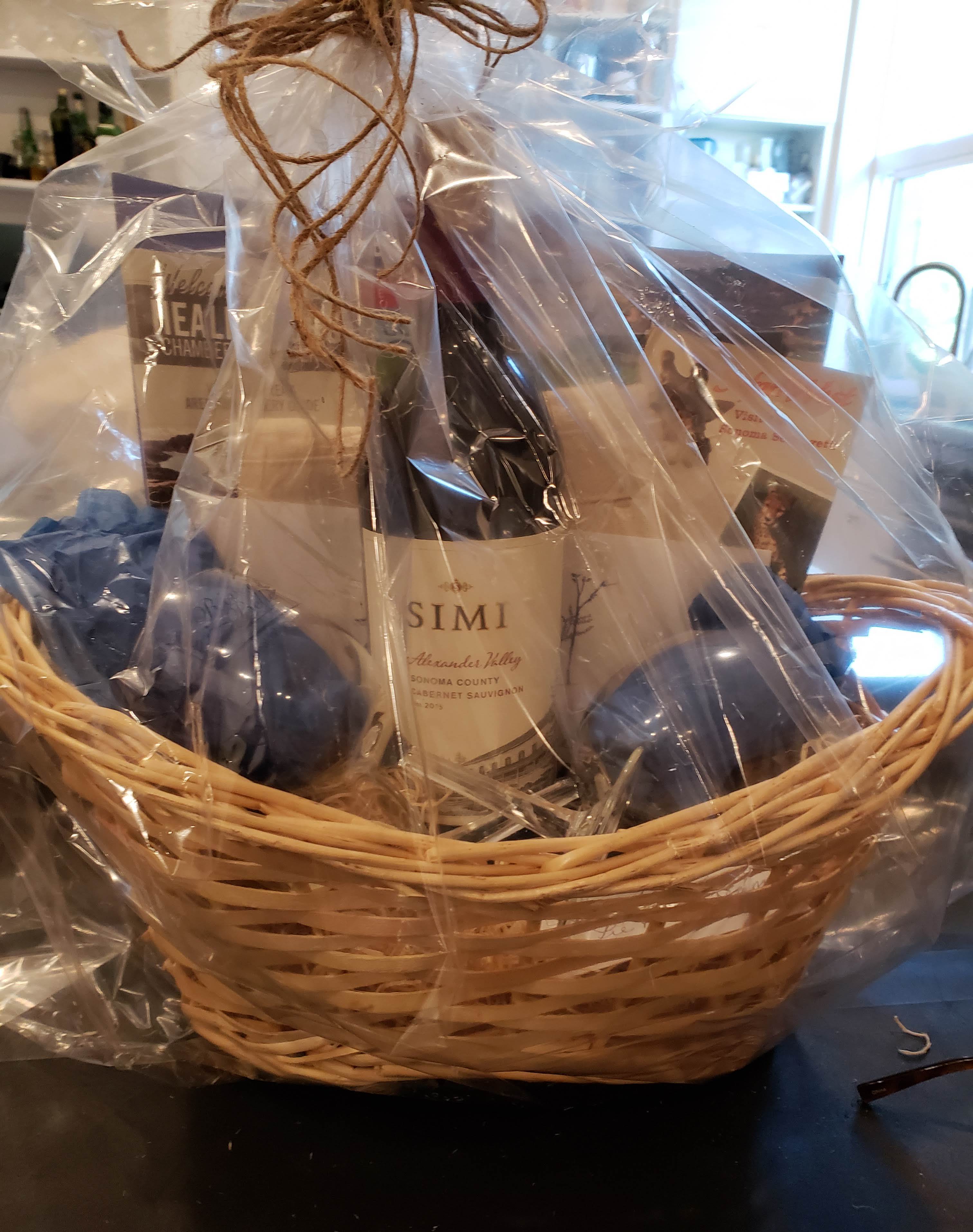 Let's add something special to your stay!
Our "Grapes of Healdsburg" package basket which will be in your room upon arrival includes:
Wine tasting for two at a local winery
Complimentary local bottle of wine
RBI wine country welcome basket
Local area wine maps & literatures
Snacks/Bites/Sweets
RBI Wine Corkscrew Opener
(2) RBI Wine Glasses
RBI Canvas Carry Bag
(1) Wine Skin
A charge of $75 will be added to your reservation.
Features:
The fun essentials for the start of your wine tasting experience out and about our local wine country of the North Sonoma County Trio, the Alexander Valley, the Dry Creek Valley, and the Russian River Valley.
Sommelier led Wine Class Friday Mornings
Enjoy a 45 minute region specific wine tasting and class
Start your morning after your delicious gourmet RBI breakfast, with a 45 minute sommelier led wine tasting and class. We will explore Alexander Valley, Dry Creek Valley aned Russian River wine regions, all situated in beautiful Sonoma County. We will look at soil types, geography, grape varietals and interesting trivia and facts. Enjoy elevating your senses with 'Le Nez de Vin' a sensory aroma kit. Now you are ready to head out wine tasting!
Friday Mornings 9:30- 10:15am
$ 40.00 per room
"Honeymoon / Anniversary Package"
Fall in love all over again!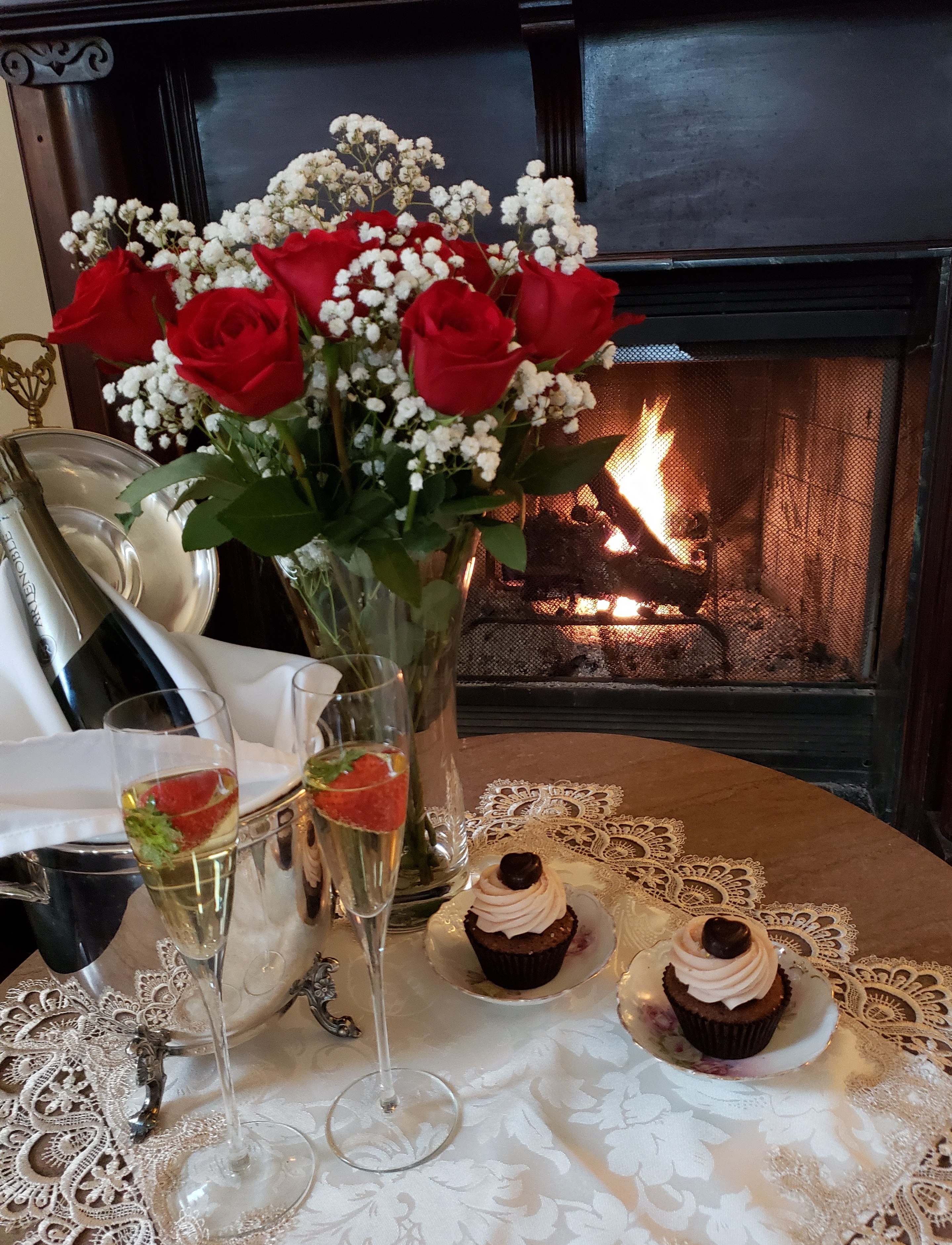 For our "newlyweds" and "foreverweds", enjoy a special getaway in one of our lovely suites with some romantic extras.
This package includes:
Complimentary special local sparkling wine upon check-in
Complimentary bouquet of red roses
Complimentary special wine tasting for two at one of our friends local winery
Complimentary cupcakes for two from Healdsburg's own Moustache Bakery
A charge of $ 125.00 will be added to your reservation.
Features:
Sparkling Wine
Wine tasting
Cupcakes
One dozen Red Roses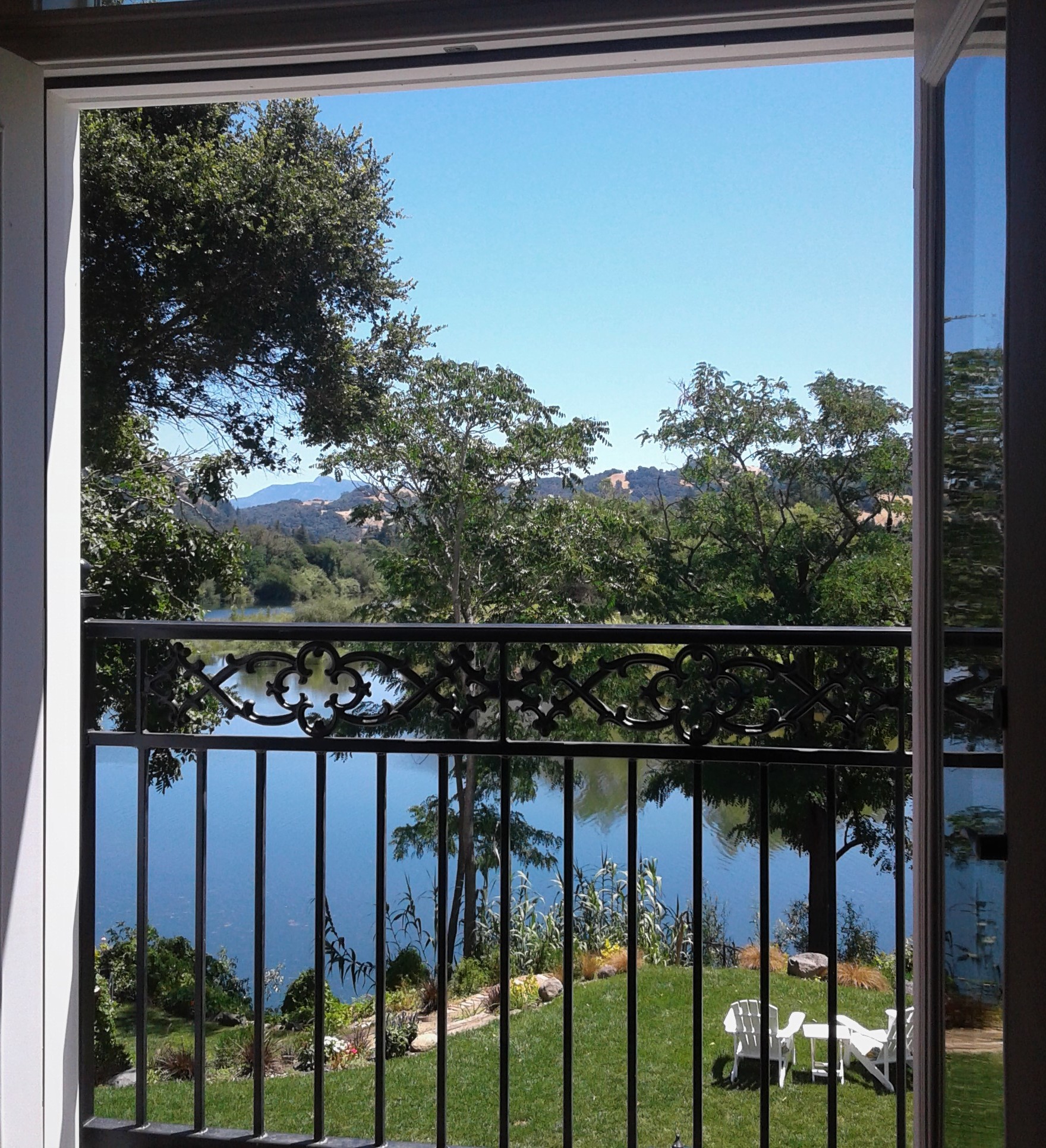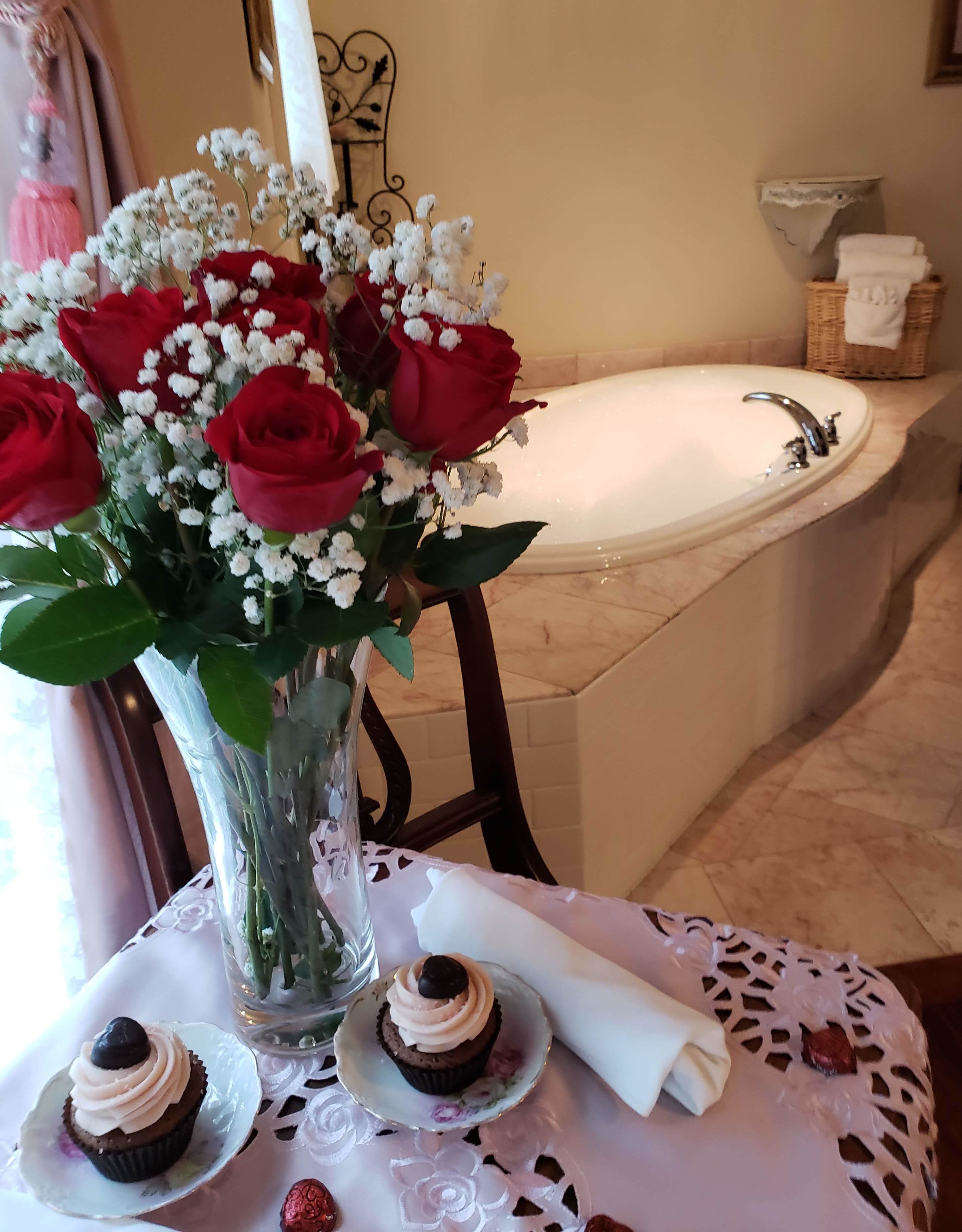 "RBI Gift Certificates"
The perfect gift to share that RBI experience with the ones you love!
Our RBI Gift Certificates are the perfect gift to share with your loved ones who you want to be able to get that same RBI experience you had.
We can set it up either for any monetary value in increments of $ 100.00 that they can use towards their own personal booking........ or
We can set it up for a complete booked reservation of the season, length of stay, and room of your choice.
Call or email the Inn to set up your own personalized gift for that one you love, the perfect gift for your loved one(s).
Reservations ; info@riverbelleinn.com - 707-955-5724